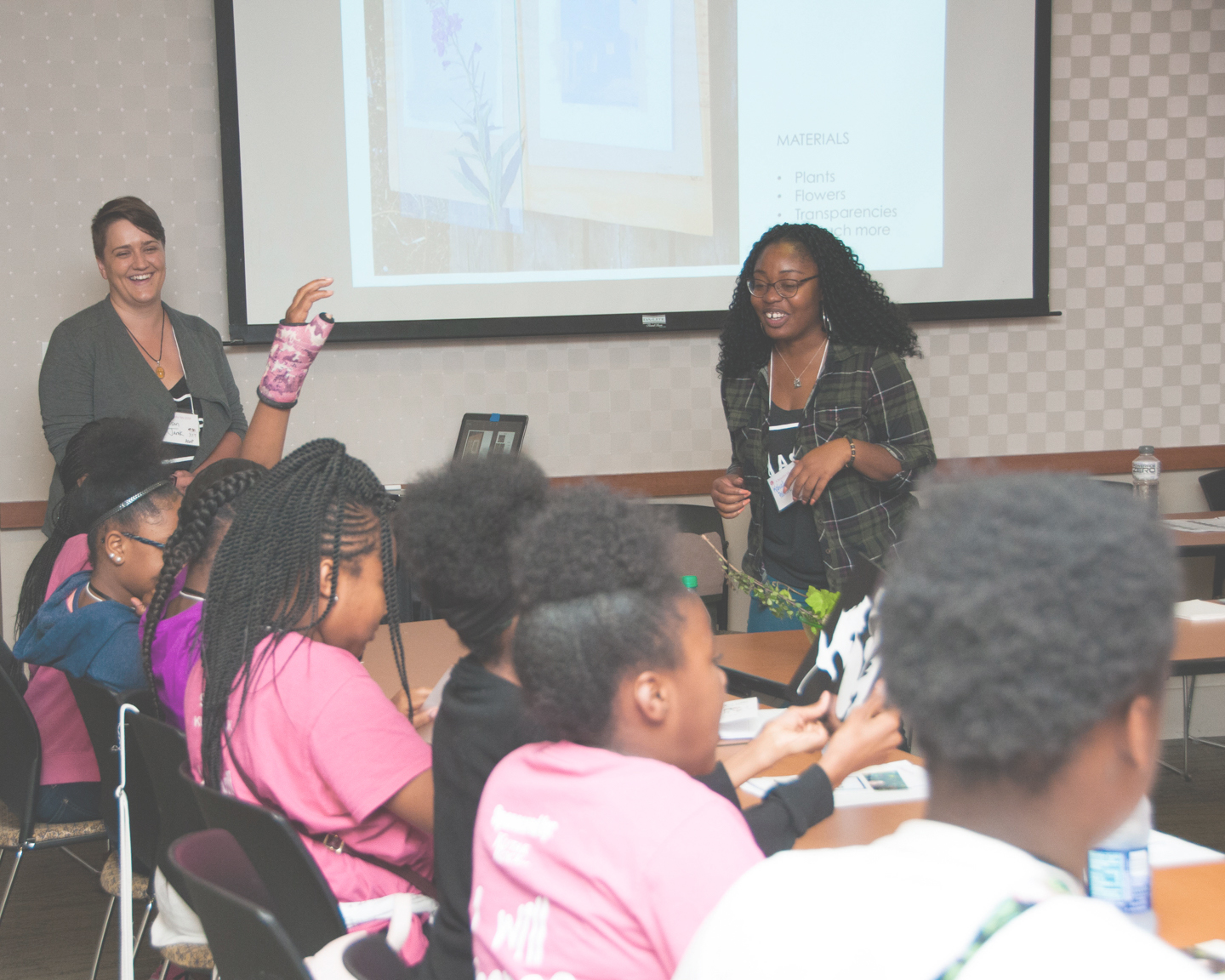 Our Impact
We believe that photography is a universal language and we hope to teach more people to speak it. For any age, photography is a personal expression, and one that can be easily accessible from cell phones and compact cameras. The influence of photography is everywhere, and the skill can be applied to any profession. In fact, according to an April 2017 study titled Creative Industries: Business & Employment in the Arts, by Americans For The Arts, 673,656 businesses are involved in the creation or distribution of the arts in the United States, and they employ 3.48 million people. According to this same study, of the 100 most populated cities in the United States, Atlanta has the fifth highest percentage of all businesses that are arts-related at 7.34 percent and third highest percentage, only behind Los Angeles and New York City, of all jobs that are arts-related at 5.57 percent. This demonstrates that the arts are a formidable business presence in the metro Atlanta area and an industry that offers many opportunities. A photographic education can help make those opportunities accessible to under-served communities.
Who we serve
Photography is an artform open to people of all ages and backgrounds. Specifically in the Atlanta metro area, we are aiming to serve underrepresented communities such as children and adults in low income areas, individuals with physical and developmental disabilities, veterans and more. We are very excited and motivated by the broad reach our programming can have to impact Atlanta residents. Through our partnership with the Atlanta School of Photography, and with a direct focus on photography, we are able to exclusively dedicate our funding and resources to equipment and retaining highly skilled educators.
What we do
Our programming under the Atlanta School of Photography from 2017 - 2018 has primarily served children and teens, teaching photography in a manner that is relevant to them. Rather than introducing photography with technical aspects, we principally work with the young photographers to unlock their creative potential. Additionally, studies have actually shown that children and teenagers who participated in arts education programs have shown more positive academic and social outcomes compared to students who did not participate in those programs. This includes improved grades, better rates of high school graduation, college enrollment and achievement, and engagement in school or local politics. Access to an arts education can have a real impact on lives.
At the Boys and Girls Club of Metro Atlanta WW Wolfolk Club, children in our programming, ages 8 to 17, use tablets and camera phones. This eliminates many technical barriers and provides them with a camera they have used before and will continue to have access to. In preparation for our program with the teens of Hillside, Inc, we ran a camera donation drive where ASoP students donated old DSLRs in exchange for gift certificates to ASoP. The cameras were then donated to Hillside and kept on campus, so the students could have continuous access to the cameras even after our curriculum had ended. We have also conducted day workshops at the East Point Police Department Summer Camp and Cool Girls, Inc. We hope to expand these programs through Illuminate Atlanta and gain more equipment funding through donations and grants.
For any age, photography is a personal expression, and one that can be easily accessible from cell phones and compact cameras.
Purchase cameras and photography equipment
Hire and retain talented educators
Foster creativity, problem solving and self esteem through photography